Via Clive Moore I have an extract of the navigation map used by pilots during the war on which the numbers are marked.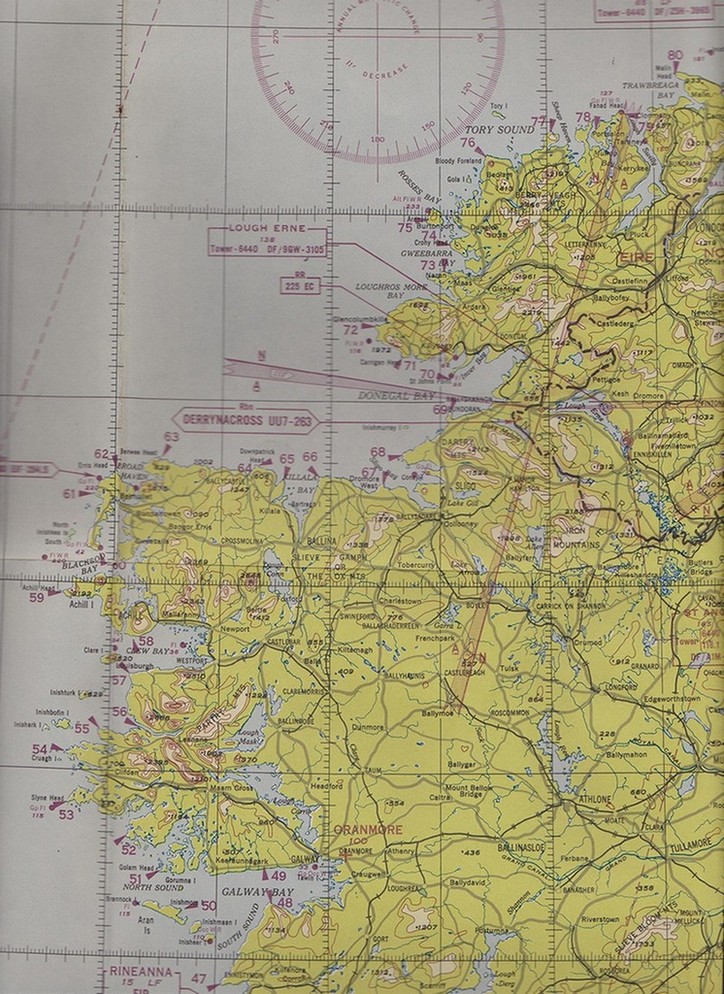 I'd love to get a copy of this map for myself to frame – if anyone sees it in a military map sale, I'd be grateful to know.
This is also worth a look as it shows that the airfields here also had similar signs.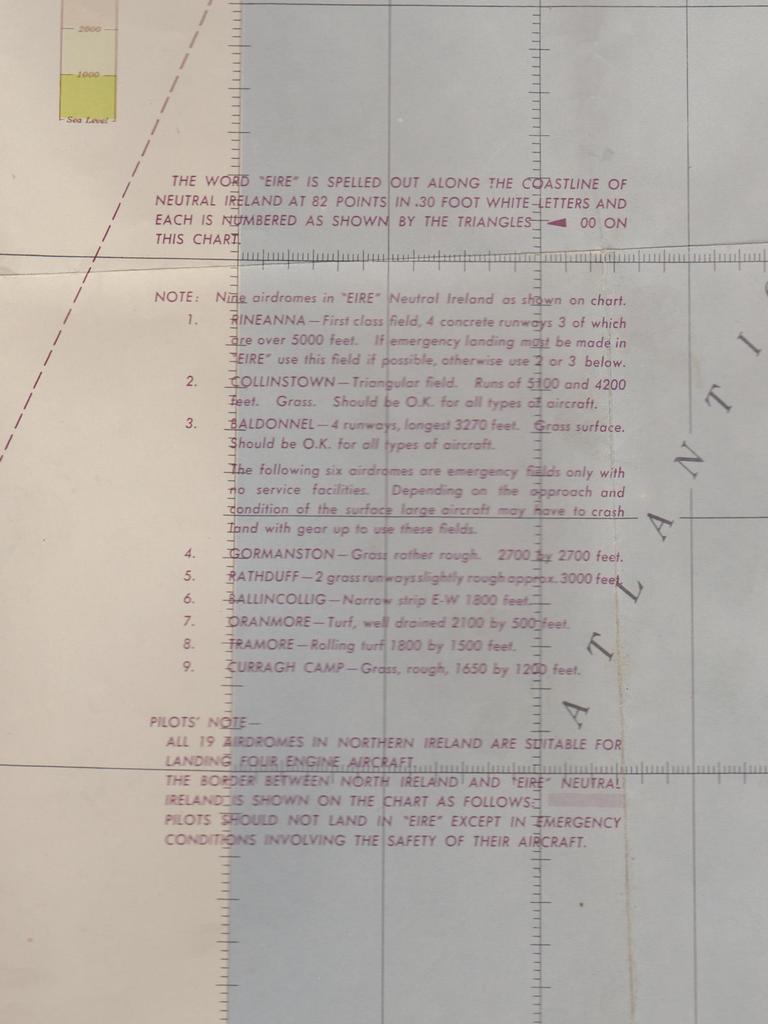 As it happens I knew about the sign on the airfield in Collinstown as a picture of the airfield is hanging in Terminal 2 in Dublin Airport with the sign still painted on what I think is now Hangar 1 or Hangar 2. Dublin Airport have also had it on their Facebook website: